Once the winter collections made their way down the catwalk with "black being the new black" it seems only fair that the now known only by three letters, the LBD (little black dress), so well loved, gets its day in the spotlight.
When in 1926, Coco Chanel published a picture of a short, simple black dress in Vogue and made this sombre hue the new "it" colour, women took the hint and ran with it, straight to every social event, movie set and fashion show.
Bottega Veneta
Fall 2008 Ready-to-Wear
Style.com
Black is the colour that isn't colour, but symbolizes more than all other colours. Everything in it is radical.
It's the "no colour" of asceticism, the honesty and purity with the black of religious, of the governesses' gowns and sobriety among business people. It became the symbol of the tragedy and mourning in Western societies since the XIX century, but also of fascism or anarchy, of occultism and perversity. On the other hand is the unquestionable tone of the night, the elegance, the ultra chic and the eroticism.

Prada
Fall 2008 Ready-to-Wear

Style.com
The black dress is a huge creative source. This season new black dress it's the miscellaneous of all precedent LBD seen in cinema.
The aesthetic of the irresistibly and seductive woman dressed in black, that this winter Fashion magnificent explores, goes far beyond the crown of the objective power that women won in society.
It goes to seek another kind of feminine power and seduction,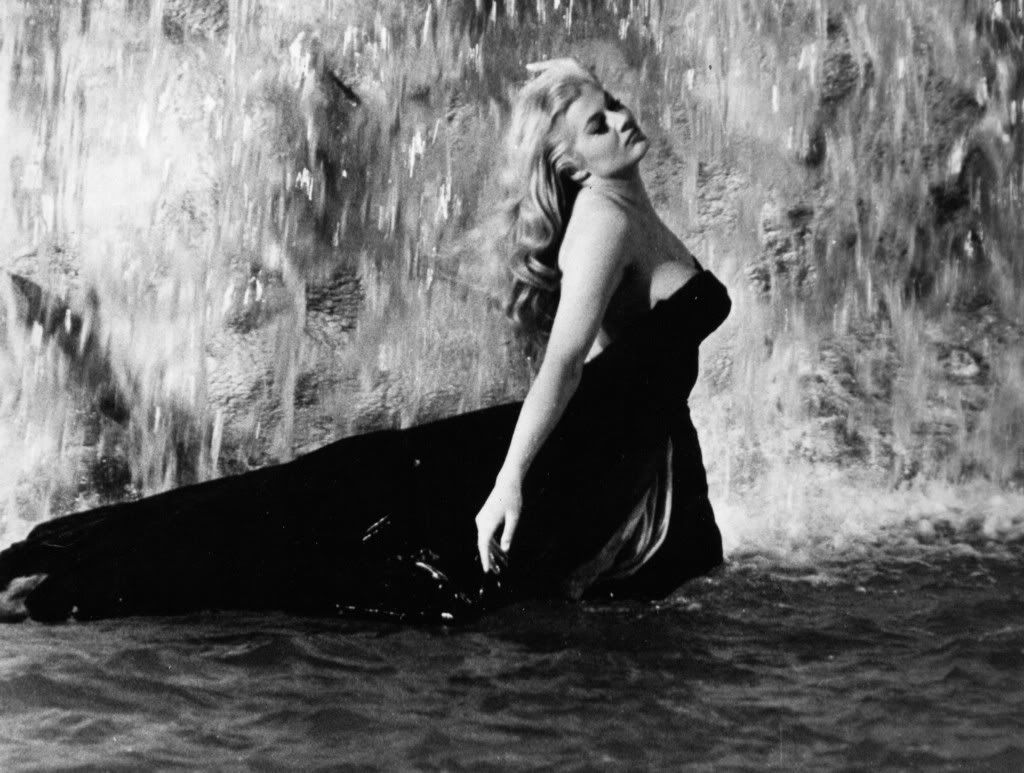 which subtly manipulate: the fatalism, a theatricalised weakness, which is very south of Europe, more emotional. Based on the passionate Sicilian widows' magnetism, that is associated to false weakness and all sorts of hidden and passionate crimes. Like the black widow spider catches its victims so irretrievable with an apparent calm.
This new black dress speaks also of a mature sexuality, which comes under the turning over of woman's Fashion this season. A wise sense of style that can never be imitated by a woman in her twenties, moreover the black was, for centuries, out of the wardrobe of young ladies, since wasn't conform to their expected "ingenuousness" and purity. This new black dress is for women who "frighten" conservative men with their independence and assertiveness. It's the feminism settling also in Fashion, if we want. It's all about a new generation of women, free, modern, and powerful as never before.