I just had to share with you this funny face decoration that the Chef who prepares every day my lunch made. (As many of you know I'm a vegetarian and he does vegetarian dishes just for me.)

I just had such a good laugh!!!!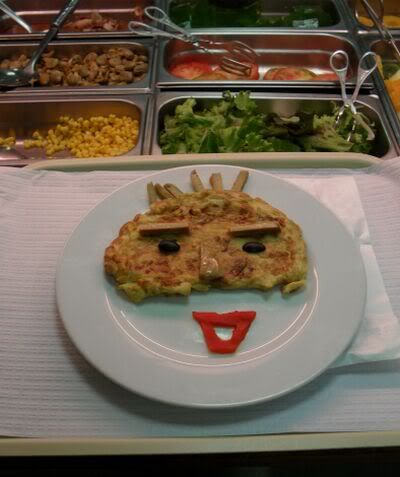 On our way home we passed the kinder playground and I took the change to make some shots.
The weather today was cloudy, but very shiny.

I really love my new belt, it was a treat I did to myself since the holidays aren't being what I would like of them.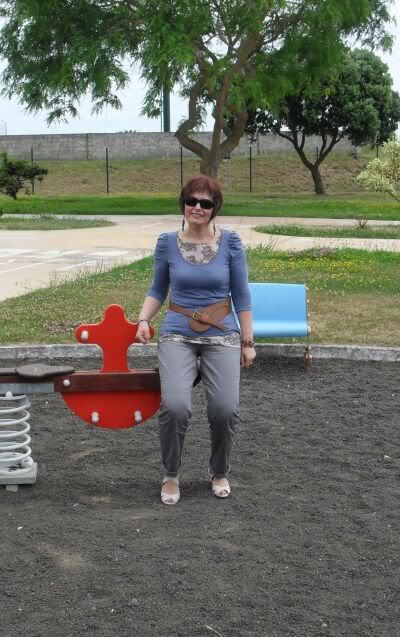 gray sandals - local store
gray pants - C&A
gray-ish blue shirt - Stradivarius
beige with brow, gray, blue floral prints tank - Vero Moda
brown belt - Vero Moda
brown bracelet - C&A
long blue and silver earrings - C&A
sunglasses - Pull and Bear