Am I too matchy-matchy??? Yes I AM!!!!
But you know what…???
I don't give it a dam!!!!

Normally, I am against anything too matchy-matchy. I tend to think of matchy-matchy (I hate that term btw) as being overly coordinated without any sense of personal style or taste.
But lately I've been thinking (since I've been avoiding some colours) where's the line between matchy versus coordinated?
Many people think perfectly coordinated outfits are old-fashioned and stuffy. That it just looks too trying-too-hard and robot-esque.
Now I ask "why an all black outfit is cool and not too matchy???"
So I've been thinking that with the right colour combos and accessories matchy outfits can look fresh and modern. That the key is to coordinate only items in an outfit so that we don't overdo it
To balance it out with neutrals, then add a glam factor like gold bangles or an animal print purse, and we're good to go.
Well… I could go on and try to explain better my thoughts, but to tell you the truth it's too dam humid and hot to make an effort to do that in a foreign language. (Sometimes it's not easy for me… you know…)
But I'm curious to hear what you think of this matchy-matchy issue. Some insights…????
Oh I forgot to take a proper picture showing the shirt's embellished shoulders, I think they really make it.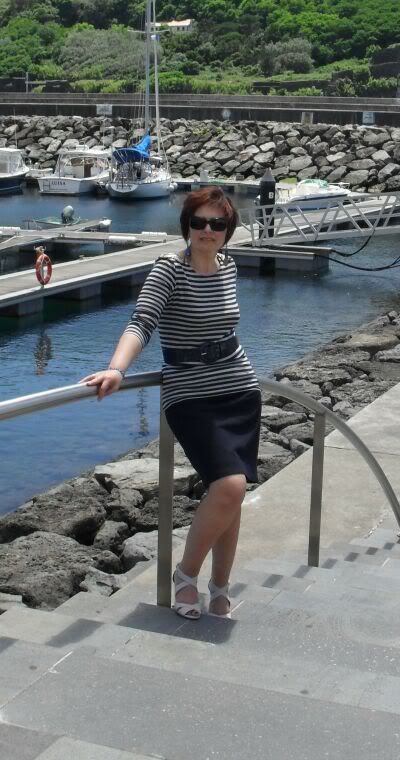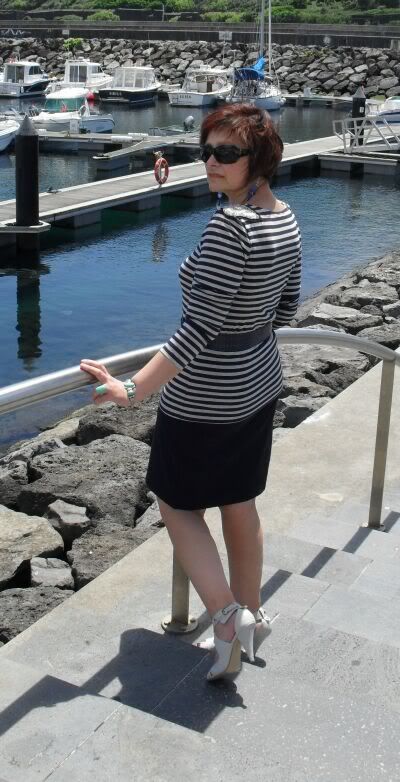 gray sandals - local store
navy blue skirt - was mother's
navy blue and gray stripped shirt - Tally Weijl
navy belt - mainland store
long blue and silver earrings - C&A



I'm in love with this building. It's a building in the classified as a World Heritage site by UNESCO, zone of my city. It is a building in ruins that they utilized to make homage to a young local photographer. It just has the forefront.