These pictures were taken last Monday (September 13th) witch means almost a week ago.
The city was empty because it was a local holiday, Our Lady of Miracles' Day. It's very interesting because it's a populace religious occurrence with many people going from theirs home to the festivities place walking, sometimes during so many hours occasionally with bare feet, "paying" their promises to Our Lady.

My face isn't that good because I was in the middle of a liver crisis… luckily (and thanks to some pills) I'm better now.

On another note today and tomorrow are special days… today is my dear sister Birthday and tomorrow it's her husband's.
Happy Birthday to you both!!!!!! Have a piece of cake for me… lol

Soon I hope we will meet again for happier times than the last one.
Love you!!!!!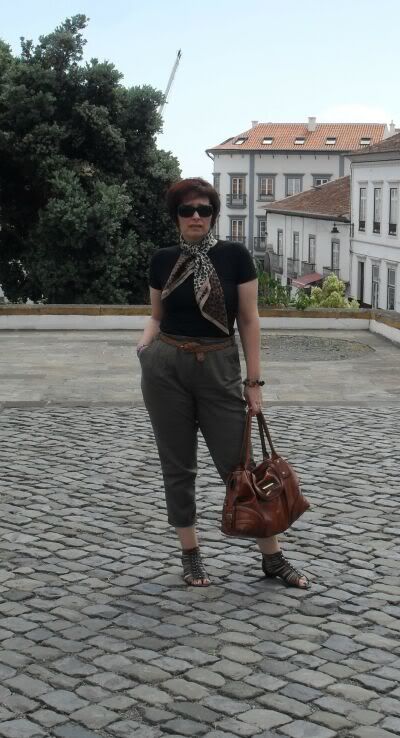 black shoes - local store
olive green pants - H&M
black T - Vero Moda
brown belt - C&A
animal print scarf - random
brown bag - Parfois