Hello my dear readers and blogging friends. Hope all is great with you.
I've been extremely busy and concerned at the office which makes me feel much tiered when at home and just do what is just priority.
And maybe this will continue almost until Christmas… so I don't promise to post regularly (nor check your blogs, sorry).
And here we are already in the middle of the weekend, Saturday is almost over and Sunday I'm sure will pass so quickly that I will enter the working week with the feeling that I wish I had more time to all that I wanted to do.
But this weekend we have such a bad weather!!! Wind, rain and chill.
I didn't even get a place outdoors to take some shoots because of the rain, so I had to do it inside, in my living room.
As some of you know I'm doing some renovations at home and one thing I did was to replace my cream curtains for some fuchsia ones, creating a brighter environment.
But just today I realize that we must take care when taking pictures, because the light trough the curtains gives the photos a slightly pink tone as you can see below in my casual outfit shoots.
Let's pretend it's on purpose, it's arty…. (lol)
By the way I put this look on
Chicisimo
, since I'm wearing a Westrags piece I'm in for theirs contest. So if you find my casual look cool why not go there and
vote on it
...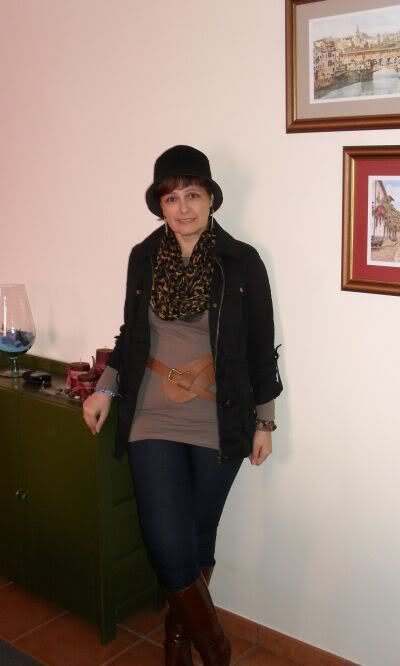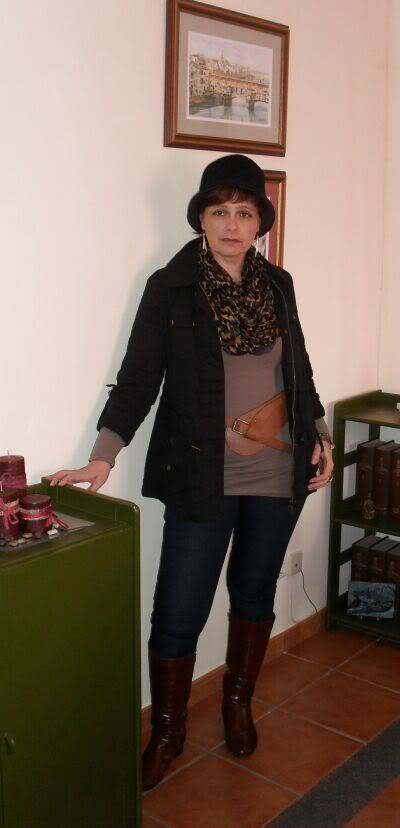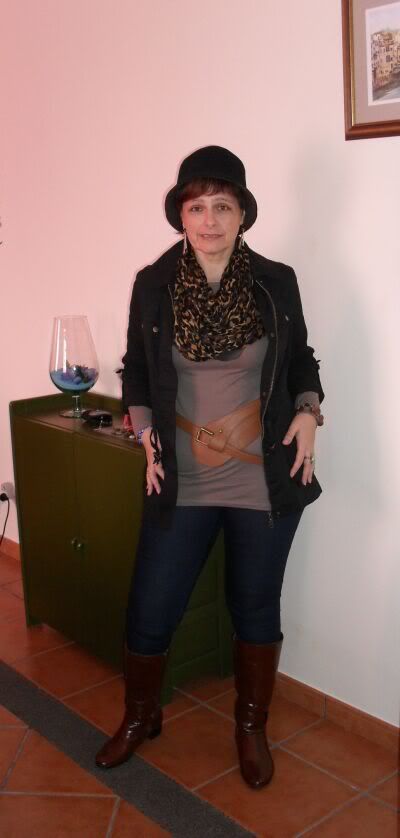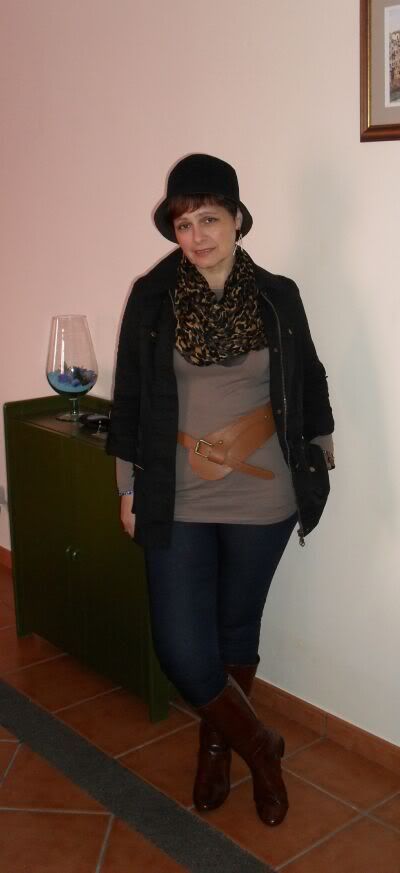 brown boots - local store
dark blue jeggings - H&M (Toronto)
taupe shirt - Stradivarius
light brown belt - Vero Moda
animal print scarf - Zara
black jacket - Westrags
black hat - random