Hello my dear readers and blogging friends!

It was a tough week!!! Lots of work at the office (I'm in the middle of a big project of a new software, in the team that is doing tests) which has been taking me much time and making me too exhausted that some days I even haven't opened m laptop.
And it will continue next week….. "how great"…. (lol)

My country is crossing also a big economic crisis with some political issues and austerity measures have been announced. Tax increases, salary reductions… between others. All this is making people very nervous…including me of course.

On Wednesday I took these pictures but had no time to publish them. By the way I'm so in love with my satchel that I have been living with it. I think it's such a great bag for a business woman for practical reasons and for the power feeling.

I hope you all are having a wonderful weekend!!! Until…..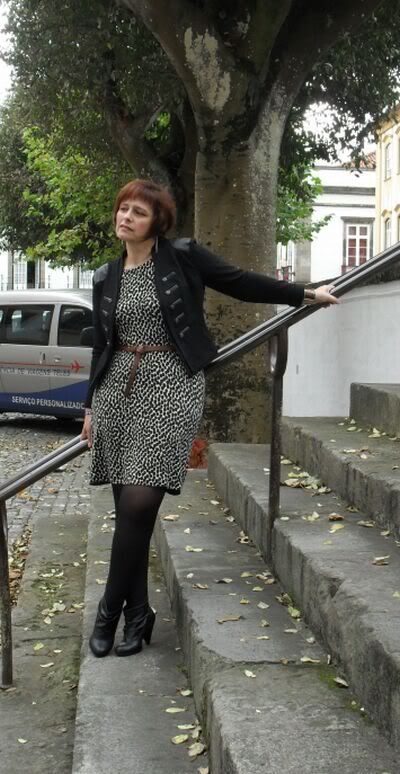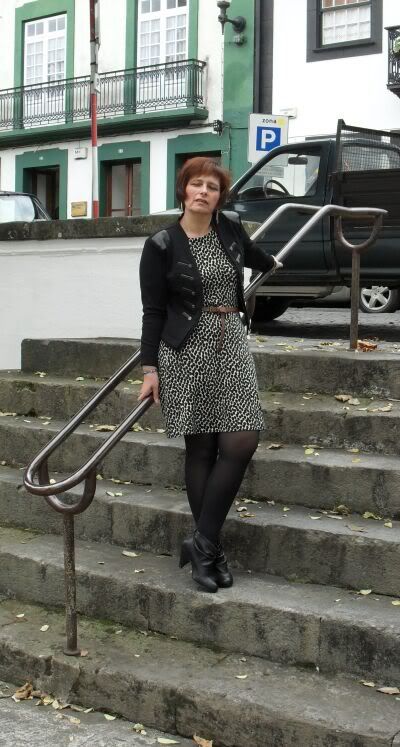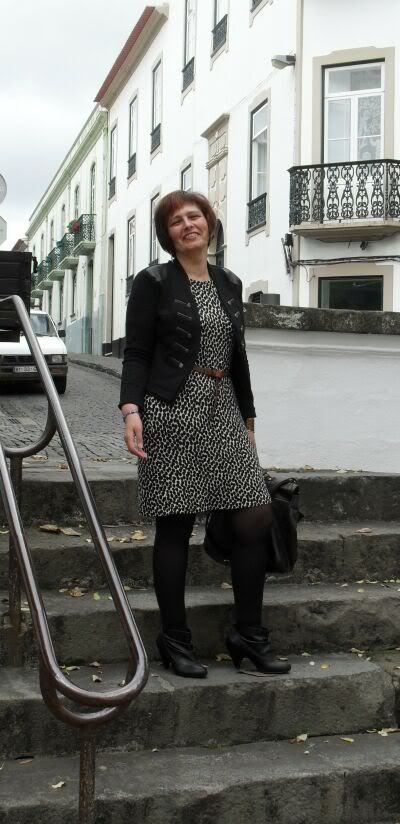 black ankle boots - Zara
black tights - random
black and white dress - Jacob (Toronto)
brown belt - Zara (from some pants)
black military style jacket - Vero Moda
brown bag - Stradivarius