Yes, I've been hidden…. Why???

Well, mostly for two reasons:

I've been sooooooo busy at work that every other thing I do requires much more energy than usually (and it's not going to end soon);

Also I've been with what somehow I could call an existential crisis. I feel that collectively we are here to develop and evolve. As individuals we have different talents and abilities which first of all, we inherently need to express, and secondly are able to contribute to others. We all have something to offer ourselves and each other, and that's what I think we're here to do. We're here to evolve, express, experience and share. However I can't see a way forward from where I am. So this makes me feel bad with me at many levels!!!!

And I just want to be in my shell…

Meanwhile my dear blogger friend Jesse Noe Mendez tagged/awarded me with ~ Staffetta dell'amicizia ~ . Thank you so much my dear friend. I will do a post about it (I don't promise when….)

Well, the weather has been very good (better than in summer), so today I did like the snail……. catching some sun….
Oh and showing my new cat eyes sunnies!!!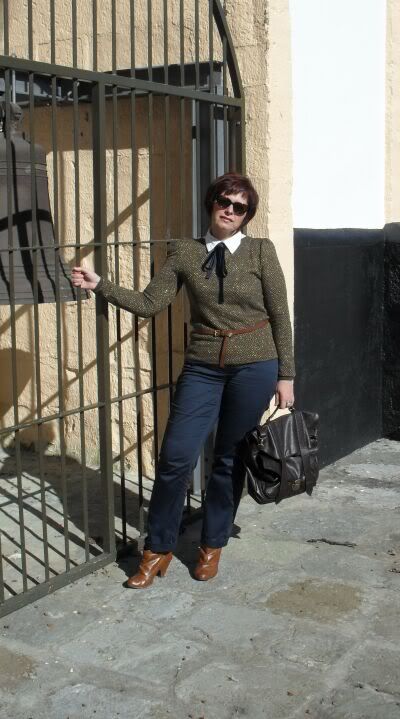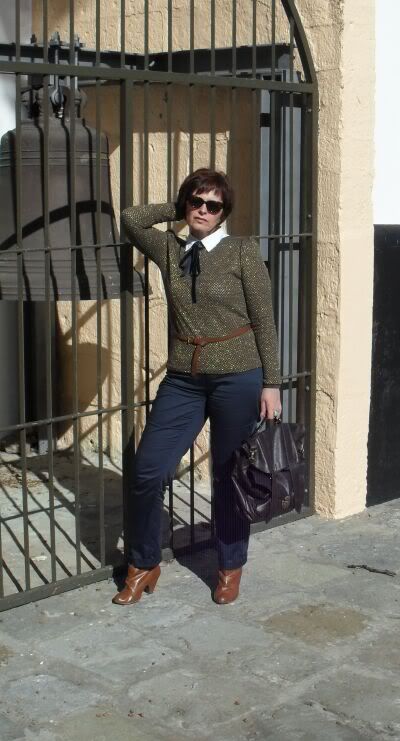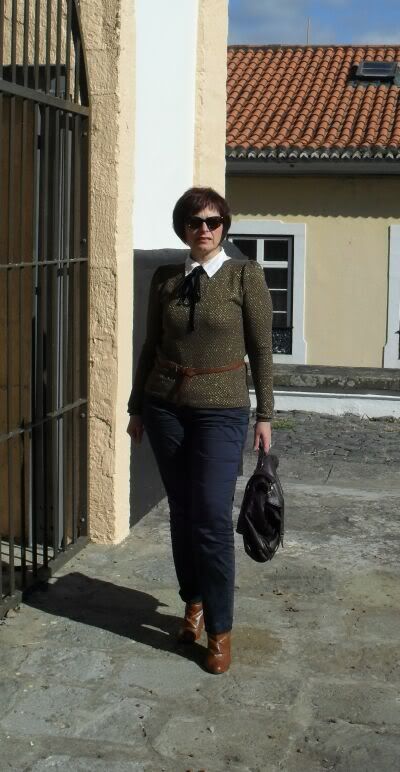 camel booties - Zara
navy blue pants - C&A
brown with golden yarns sweater - Mango (on-line)
brown belt from some pants - Zara (on-line)
white shirt - Cortefiel
navy blue velvet ribbon - local store
cat eyes sunglasses - Mango (on-line)
brown satchel - Stradivarius