In one of the few sunshiny, but windy (my hair is a mess), days we had last week, I wore for the first time since my Mother's loss a clothes' piece in a brighter colour.

I'm slowly preparing for the brightness of the upcoming Spring…..
Meanwhile my dear friend Jesse from The Main Art Blog @ 4807 gave me the Stylish Blogger Award!

Thank you so much my friend and I recommend you all to go see the beautiful art pieces he makes and posts on his blog.

Well, as always the award came with some rules, but you know how (pseudo) maverick I am, so I leave them for later…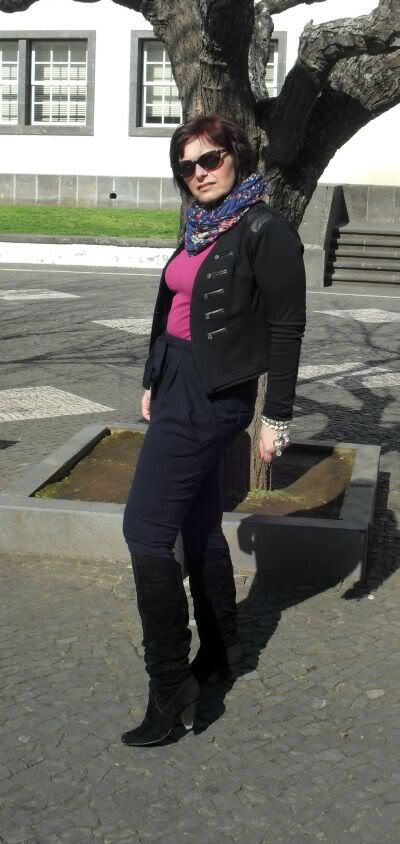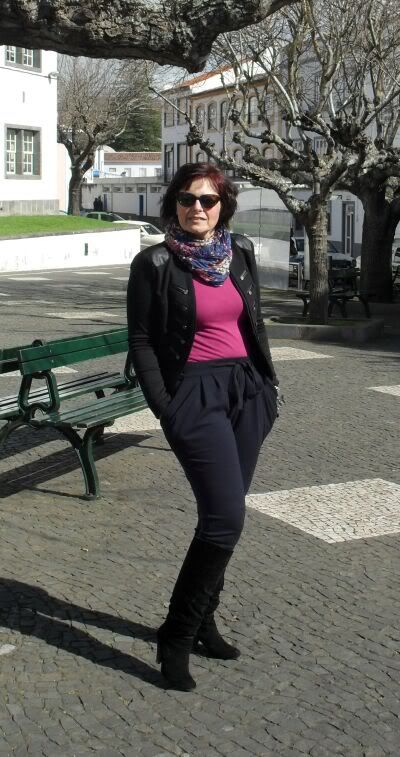 black suede boots - local store
navy blue pants - Mango
magenta sweater - gift from Hubby
black jacket military inspired - Vero Moda
printed scarf - H&M
cateyes sunnies - Mango (on-line)
I also had a heavier coat that I took of just for the pictures, It was sunny, but cold.