OMG this has been such a cold weekend!!! Not usual in the Island in that time of the year, we have had maximum temperatures of 13º C, meaning lots of layers even indoors, because our houses are not prepared.
I hope Spring will come soon and with it some mood for the bright colours we have seen on the catwalks be seen on the streets.
This is my new necklace. I love it!!!
It was a recent gift from Hubby… well I had seen it and told how enchanted I was with it. Since Hubby knows I'm a "scrimpy" when it comes to buy some things to me and that I'm very worried with this crisis we are facing in our country, he knew I wasn't going to buy it.
It was so sweet of him and a very nice surprise!!!
Today I read this article on
IFB
about
Unprofessional Blogging
by Vyqué White of
Fasshonaburu
which I recommend because has some great insights about the monster that is Blogger Guilt (something that has consumed me recently much).

The catastrophe that is happening in Japan with earthquakes and the tsunami make us feel a bit upset because our Islands are located in a disturbed place with quakes, so we feel related to what's happening there.
Islanders know that at any time it could happen, but it always take us by surprise, and thinking if a big one is coming.
Japan is in our prayers and thoughts!
I took these pictures on Friday, of course I took of my heavy coat just for the shoots.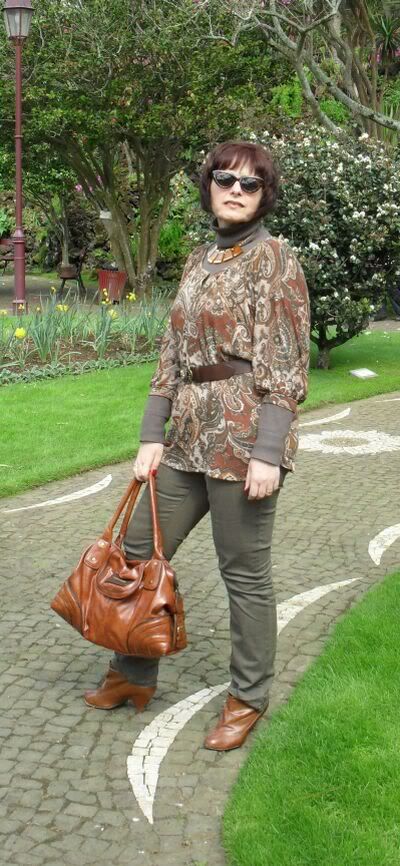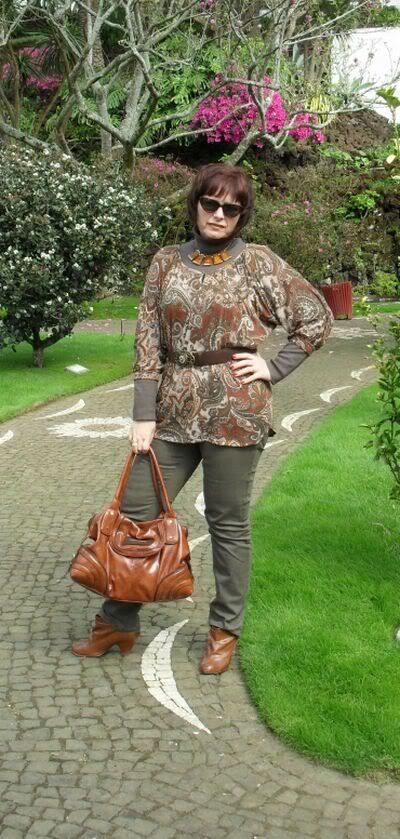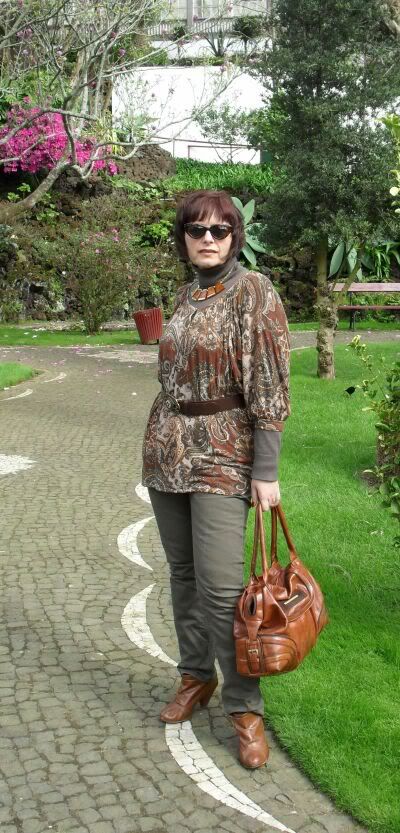 brown booties - Zara
green kaki pants - C&A
brown turtleneck - La Redoute
printed tunic - Mango
brown belt - C&A
necklace - Parfois (gift from Hubby)
brown bag - Parfois
cat eyes sunnies - Mango (on-line)