In opposition to yesterday I wore a more corporate outfit today, clashed by the yellow of the handbag.

I still haven't decided if I will continue to post the brands of my clothes. I really would like to know your opinion, if you're a follower on Facebook there's a pool there, so please go and vote.

And be alert…. By the end of the week we'll have a surprise for you…..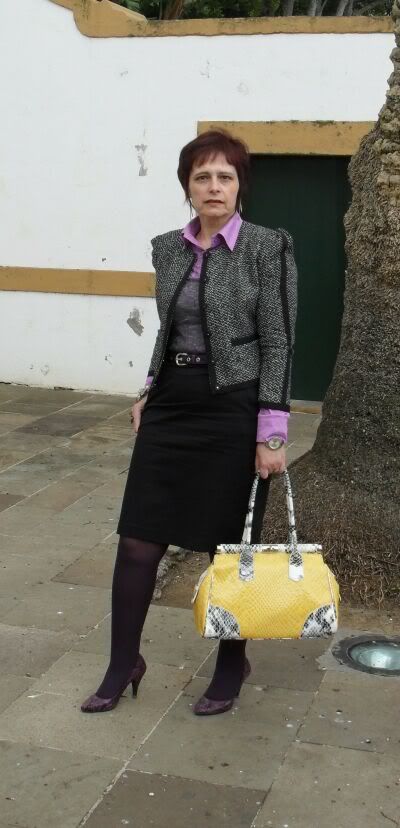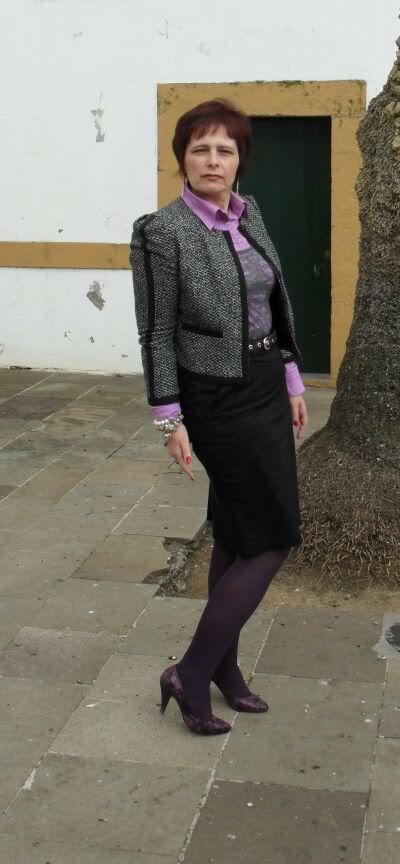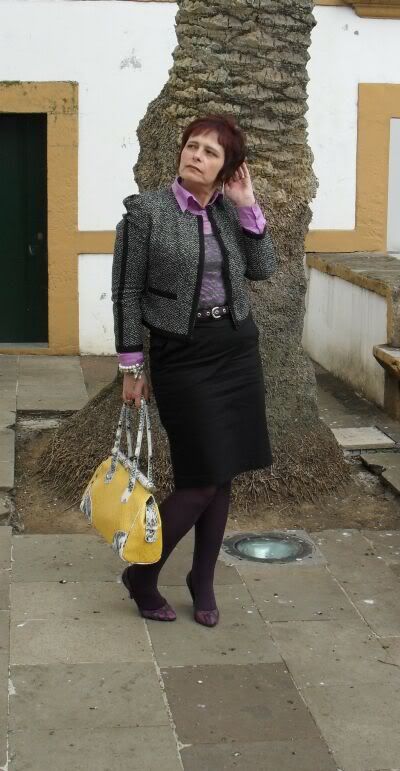 purple and black snakeskin shoes
purple tights
black pencil skirt
purple with black lace belt
gray lace shirt
lavanda button down shirt - PTN
tweed black and white jacket (Chanel alike)
yellow with black and white details handbag