A title in Spanish meaning "the horse and the horseshoe…" in English or in Portuguese "o cavalo e a ferradura…"
Here we use to say that a horseshoe gives good luck, I don't know if it's also used in other places….
Well all I know is that I really need good luck now for all the things that I have to do at the office and at home. Besides I'm going on a trip to mainland next week with a short visit to Spain to attend a wedding.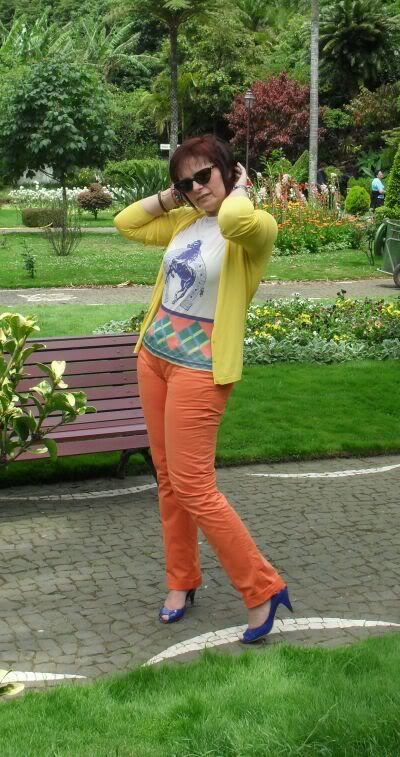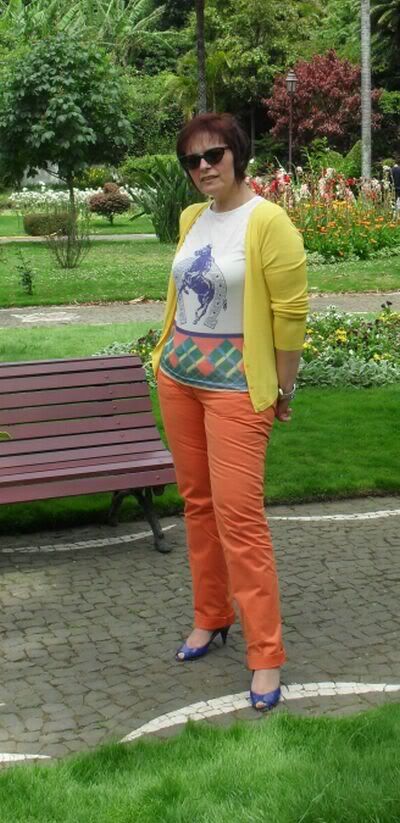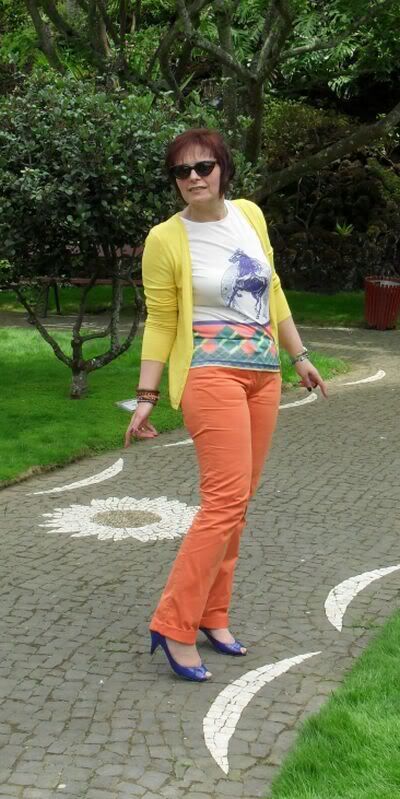 blue shoes
orange pants
printed shirt
yellow cardigan
mixed jewellery