So are you prepared to celebrate Halloween? I hope that those you celebrate it will have lots of fun.
Here, at the Island, Halloween is not a tradition, but since tradition isn't what it was anymore, each year we see more and more expressions of people celebrating it. Halloween is being imported from other cultures, especially the parties. The kids still go door to door asking for something (like candies, gums, chocolates and money) on November 1, meaning tomorrow.
Tomorrow it'll be a Holiday "All Saints Day", but it might be the last year because with the crisis we're going trough some Holidays are going to be cut and probably November 1 will be one of those.
The outfit I wore today it's a bit of monochromatic but it pleased me very much. The animal print details were the focus of it, especially the boots match with the belt.
Looking for the pictures I realized that everything I wore today was bought on-line in La Redoute…. Interesting I guess.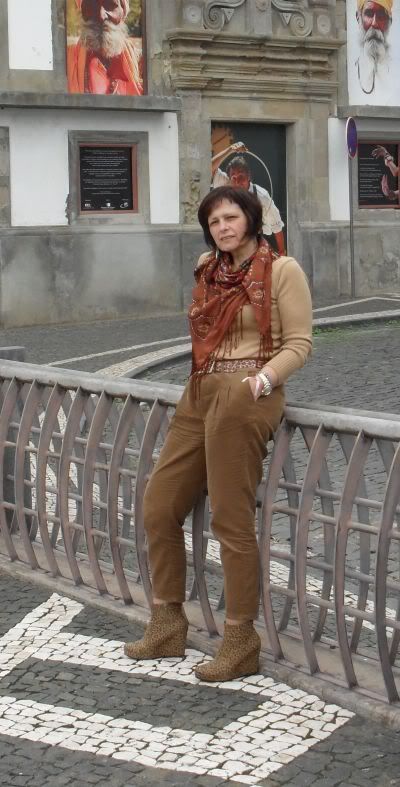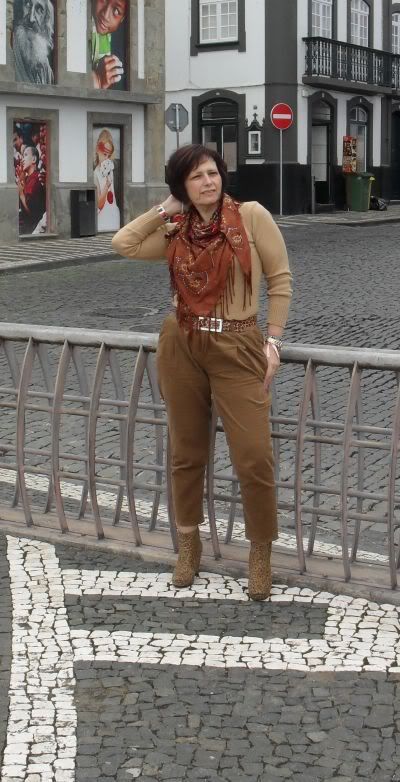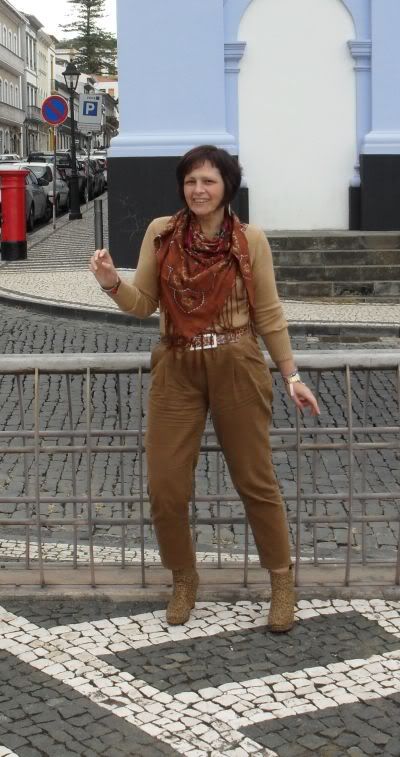 A detail of my boots, I hope you can see them better here.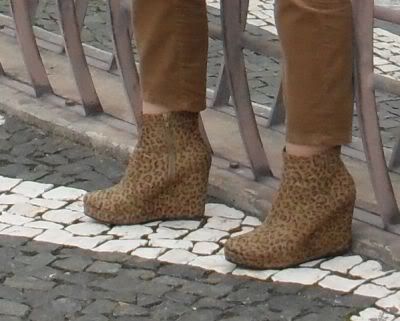 animal print booties - La Redoute
camel chino pants - La Redoute
beige shirt - La Redoute
animal print belt
printed scarf - La Redoute