As per usual on these days today was again a rainy day, so rainy that I had to take my photos indoors. I took them in my office, but the conditions of light were no good, so I just pick this one.
I really felt comfortable in this dress, I love the print, the draped detail and the colours.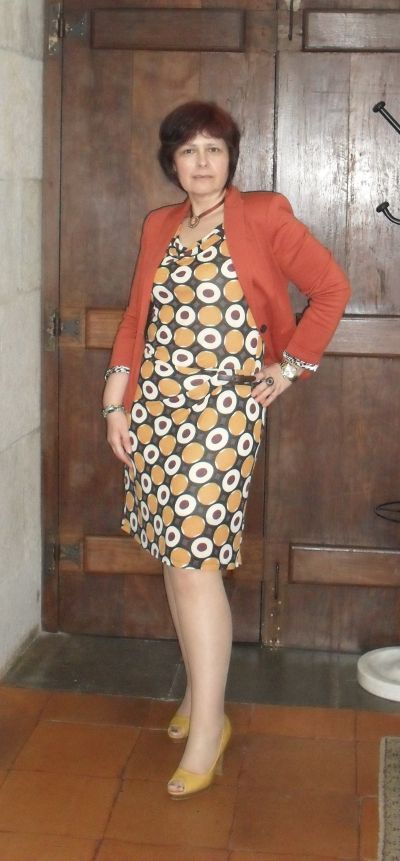 shoes - Primark
dress - Promod
blazer - najma
necklace - Hubby's gift
This is the first time that I'm linking up with
Visible Monday
and
Monday Mingle
. I hope you all enjoy the posts shared by all the lovely women on this weeks.