If these pants could talk I bet they had a lot to tell….. lol
These pants were handmade by my Mom many years ago and I've kept them as a souvenir.
With this year's trend of printed skinny or wide pants I remembered them and I think they ended doing its job and I felt interesting dressed.
The print is tiny pink flowers with a red eye and some green leaves and the fabric is some kind of satin. I tried to make a detail of it but it didn't work well.
So are you ready to embrace this trend?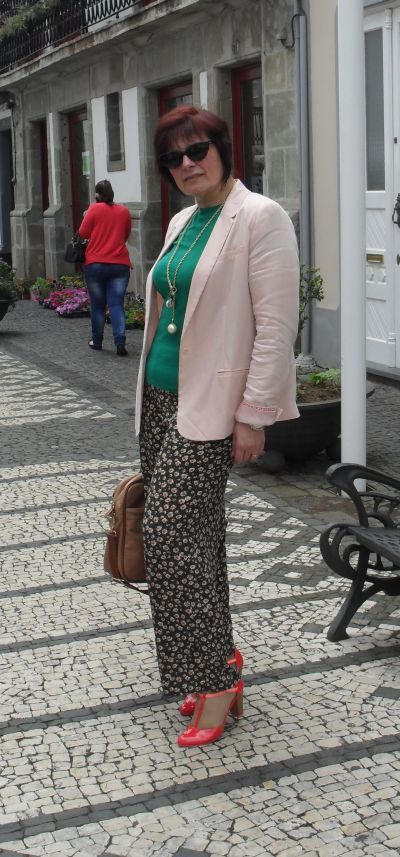 Print pants detail
shoes - Promod
pants - handmade
t-shirt - Vero Moda
blazer - La Redoute
necklace - H&M (Toronto)
bag - Parfois
cat eyes sunnies - Mango