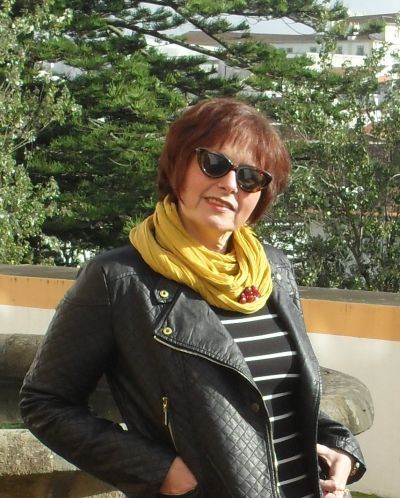 There's a fabulous line early on in "The Devil Wears Prada":
"Fashion is not about utility. An accessory is merely a piece of iconography used to express individual identity."
What do our clothes say about who we are or who we think we are? How does the way we dress communicate messages about our identity? Is the desire to be "in fashion" universal, or is it unique to Western culture? How do fashions change?
Much of what we assume to be individual preference really reflects deeper social and cultural forces. Ours is an ambivalent social world, characterized by tensions over gender roles, social status, and the expression of sexuality.
What we wear and how we look is our only way to communicate who we are to people without dialogue. Clothes are indicators of our personalities, likes, values and subcultures we may be a part of. We are in a constant stage of reflecting our identity and the only way we can do that in the physical world is through our bodies. Our bodies are physical representations for defining how we choose to be perceived as individuals.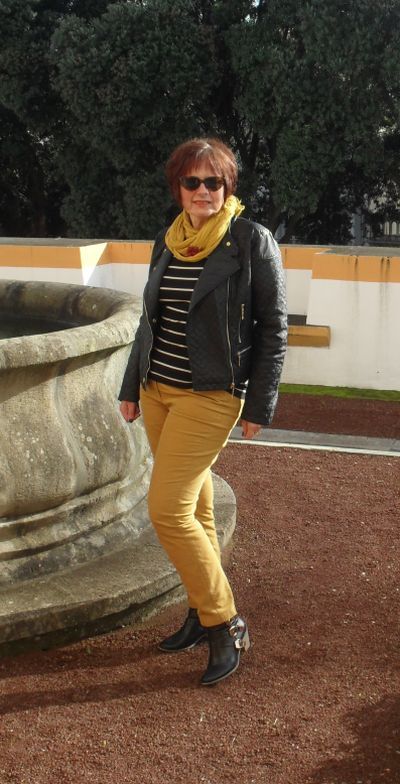 A quotation that I find interesting and related:

"Long before we're old enough to do anything on our own, we're old enough to dress ourselves. When we stand bewildered in a closet or a department store dressing room, what we're confronting is one of life's fundamental questions: Is this me? And: Would I like this to be me? Under what stretch of the imagination might this possibly be me? And finally: Who am I? ... Clothes are a constant act of self-definition ..."
black booties - local store
mustard pants - Yessica
black with white stripes shirt - H&M
black pleather jacket (quilted parts) - Vero Moda
mustard scarf - H&M
rubi brooch - gift from Hubby
cat eyes sunnies - Mango
******************************
To all my dear readers and blogging friends who are celebrating it, Happy Thanksgiving!!!