In the last couple of days we have been under rain, so I had to return to the pictures indoors.
Despite the rain the weather is still a bit warmer with no need of heavy clothes or many layers, though I can't go by without a scarf.
I guess for me a scarf isn't just a piece to heat myself, but also a statement piece and part of my style.
This is what I wore today in the office, a classic look. I prefer something still elegant, but with an irreverent vibe or detail, a look like this makes me feel I'm dressing in an ageing way.
Any insights????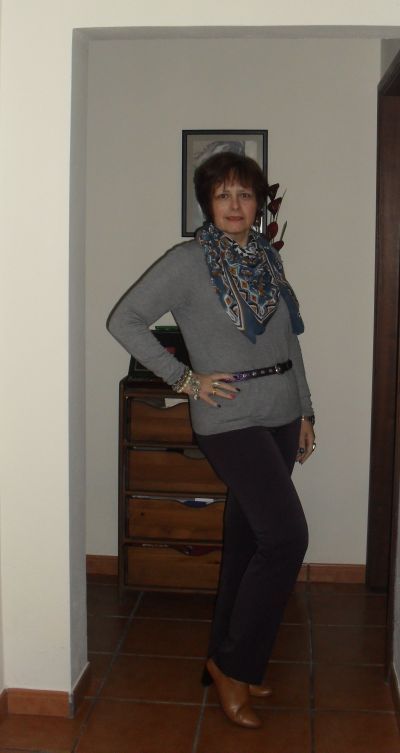 camel booties - Seaside
purple
pants - local store
gray sweater - La Redoute
purple
belt with
black
lace - Tally Weijl