I want to thank very much to all the lovely bloggers who linked up last week and I hope you will show in this week and that some other bloggers will join us.
Since this is a new linky I would like to ask you if you can help me to spread the word.
At the bottom of this post is the button you must click to had your link.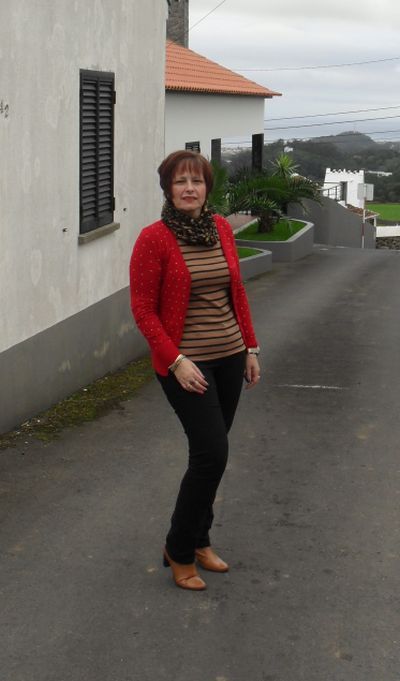 This is what I wore yesterday when hunting for shoes, (by the way I didn't get any). You know, I'm struggling with shoes. I always have been a high heels girl and for many years I was lucky enough to have a free parking car, outside my office's building.
But then "they" took away from us the possibility to park there. So if I don't want to pay to park all day (and having a huge parking bill at the end of the month) I have to leave my car in a park that makes me walk about 15 minutes to my work.
Hmmm… and the Portuguese cobblestone of the city, despite all its beauty, is not the more appropriated road surface to walk with high heels...
I tried to take my heels in a bag and change the flat shoes for them when I arrived at the office, but that didn't work. I always felt weird.
And then I realized that I no longer I'm able to walk on those high heels I have. Is this a sign???? Is this a "normal" thing?????
But I'm not giving up of heels, I want at least some middle ones. However all that I see in stores are flats or super high ones.

But back to my outfit I really like to mix strips with leopard.
Hubby took me these photos in the street outside my home. At some point I saw that my neighbor's four dogs were all seated together in line, looking at us like if they were watching an entertainment. That made me laugh a lot as you can see a glance in the picture below.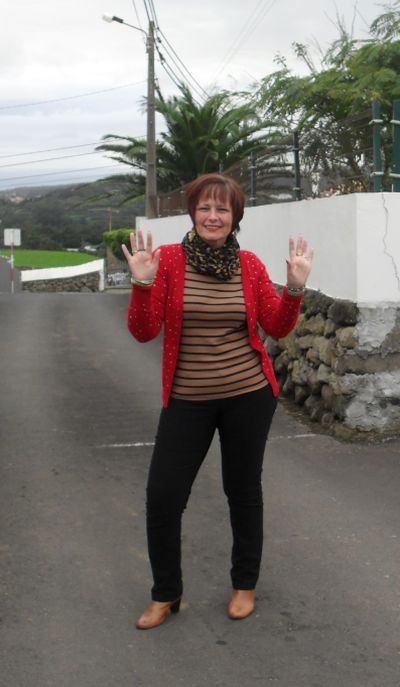 camel booties - Seaside
black pants - Yessica
brown with black stripes top - Zara
red studded cardigan - local store
animal print scarf - Zara

***********************************
Now, let's have some fun and be inspired by other stylish bloggers; Here's how it works:
1
.

Please follow (if you aren't already a follower) Searching the Inner Me in some way (Bloglovin,

Facebook or GFC);
3
. Please link up your post using our weekly InLinkz button at the bottom.
Linky remains open until Thursday;
4
. Be inspired visit others.