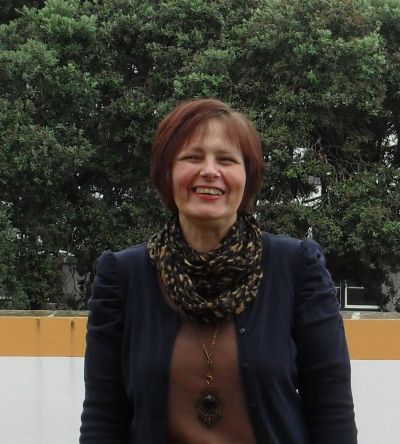 There's this weird thing I have, most of the times, when I give a big smile or laugh I close my eyes……. but Hubby says that he prefers the big smile, even with the eyes closed.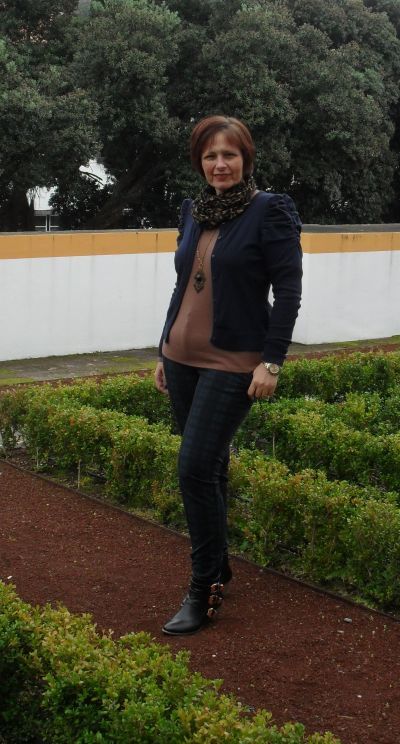 I'm not a pattern gal, I prefer to play with colours than with prints. I think I have no skills for it, most of my clothes are solid colour (unless my scarves that most of them are printed).
But this season I've been so attracted by tartan….. and I'm so in love with this pants that I think I could live in them for a week.
I'm also a big fan of leopard, so last Monday I asked myself "why not put them together", not very close, but still in the same look.
I liked the result. But I think next time I'll wear these pants I'll combine them with a brighter colour.
What about you, what do you think about mixing plaid with leo?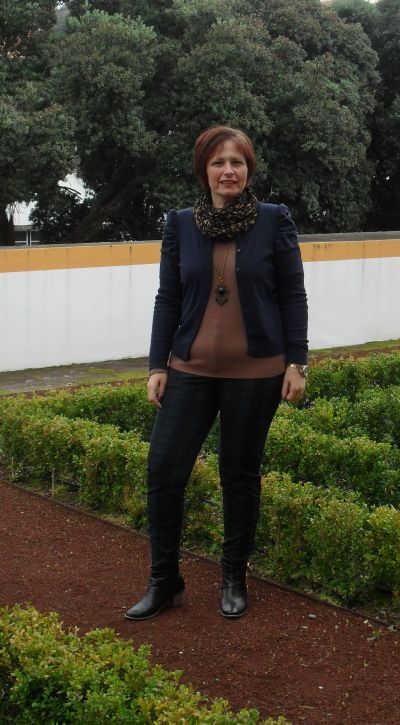 The last couple of days we have been under a storm (and I'm choosing comfort over style)…. cold, wind, rain, humidity….. oh well…. it's winter in the Island!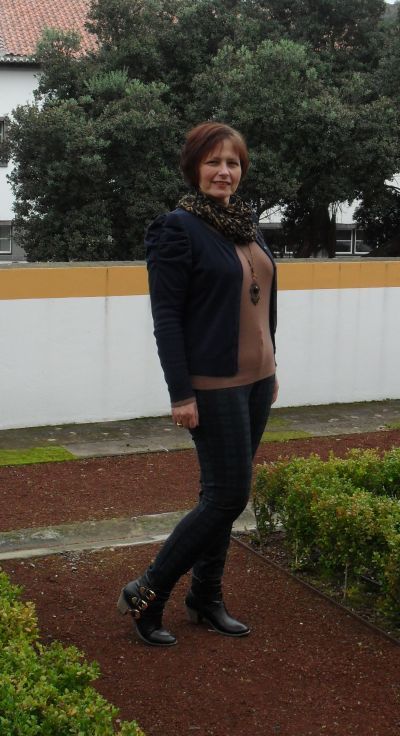 black booties - Seaside
plaid pants - H&M
beige sweater - La Redoute
navy blue cardigan - Mango
animal print scarf - Zara
necklace - gift
Mad for Plaid