Once again time for our Link Up Party "Très Chic Style Bits".
At the bottom of this post is the button you must click to had your link.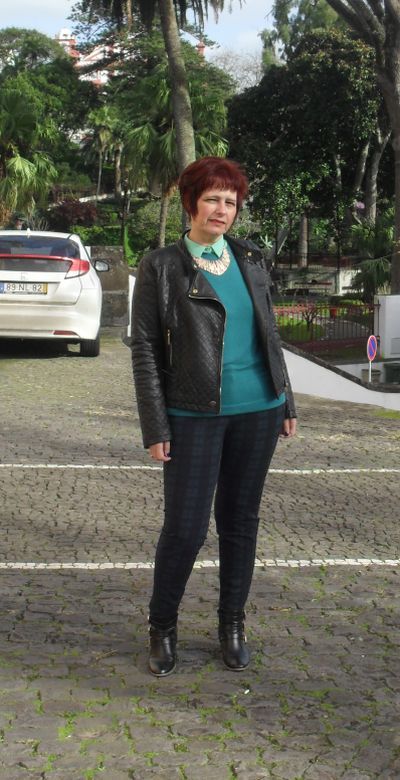 This is what I wore last Friday. I started to dress the plaid pants because I wanted to join with Anne at Spy Girl for 52 Pickup which theme this week is to combine as many plaids as you can in one outfit.
But I ended with just one plaid and realizing that the few plaids I have don't go well with each other
.
It was another Friday 13th…. Have you spent it well?????
Are you superstitious about it?
Me, I have no paraskevidekatriaphobia (if you want to know more about it you can red
this post
I did on one Friday 13th).
I think someone said "Don't be afraid that your life will end, be afraid that it will never begin."
As we grow up, we learn that even the one person that wasn't supposed to ever let you down probably will. You will have your heart broken probably more than once and it's harder every time...
You'll break hearts too, so remember how it felt when yours was broken. You'll fight with your best friend. You'll blame a new love for things an old one did. You'll cry because time is passing too fast, and you'll eventually lose someone you love...
So take too many pictures, laugh too much, and love like you've never been hurt because every sixty seconds you spend upset is a minute of happiness you'll never get back...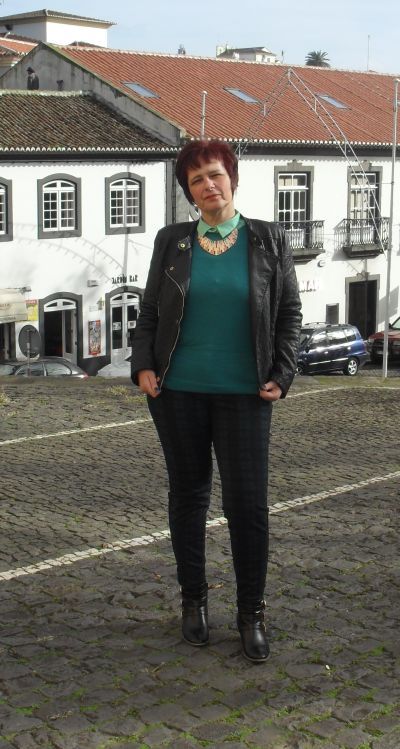 Yesterday we had a Christmas dinner party, so I had no time to prepare this post, that's the reason it's live later than the others Linky Parties.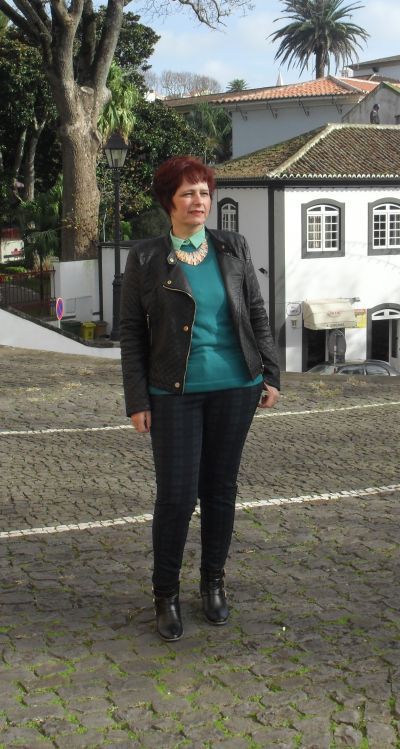 black booties - Seaside
plaid pants - H&M
mint button down shirt - Najma
aqua shirt - La Redoute
black pleather jacket (quilted parts) - Vero Moda
necklace - Romwe
****************************
Now, let's have some fun and be inspired by other stylish bloggers; Here's how it works:
1
.

Please follow (if you aren't already a follower) Searching the Inner Me in some way (Bloglovin,

Facebook or GFC);
3
. Please link up your post using our weekly InLinkz button at the bottom.
Linky remains open until Thursday;
4
. Be inspired visit others.