Our Link Up Party "
Très Chic Style Bits
" is growing slowly, but is growing and I'm so happy about that!!
So a big Thank You to all the stylish bloggers who took the time to visit and link up with us!!!!
So, if you're new here, join us and add your link at the bottom of this post.
The pink is a brighter hue than I thought, but I didn't care, because I like it any way.
The turtleneck is a forest green hue, but it seems almost black in the pictures.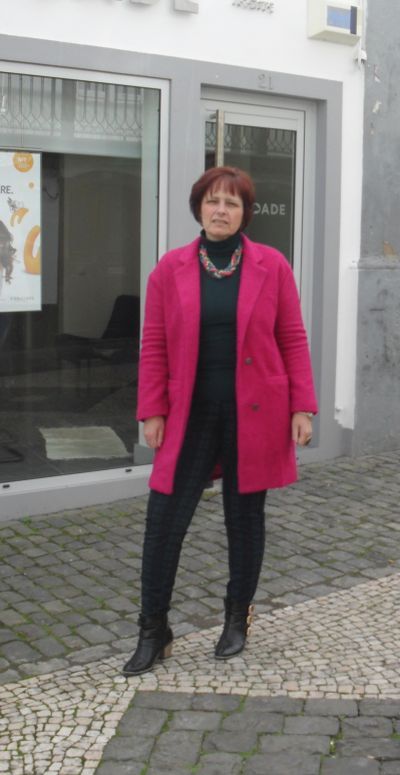 I had a terrible last working week.
I'm just feeling a little blue today.
I don't know what this is about the last few days. It could be the mid-winter blues. It could be the worrying state of the economy. It could be the fact that I'm seeing my salary cut. It could be nothing. But, it feels like something.
I can see no music that briefly shuts down depressing days by infusing them with meaning.
I wonder if I'm ungrateful. Honestly, there is no virtue in it, there is no meaning - there is only a day ticked away without me being...well...a happy self.
Sorry for the interruption, but excuse me for cutting this short - I have the sudden strongest urge to scream at the top of my lungs. Keeping my fingers crossed that it will make me feel better.
Edited 18/02: Joining with Anne at
Spy Girl for 52 Pickup
which theme this week is "In the pink".
black
booties - Seaside
plaid pants - H&M
forest green
turtleneck - C&A
pink
coat - Romwe
necklace - Stradivarius
Now, let's have some fun and be inspired by other stylish bloggers; Here's how it works:
1
.

Please follow (if you aren't already a follower) Searching the Inner Me in some way (Bloglovin,

Facebook, Google + or GFC);
3
. Please link up your post using our weekly InLinkz button at the bottom.
Linky remains open until Saturdays;
4
. Be inspired visit others.
I'll be pinning and sharing links throughout the week to my Très Chic Style Bits board on Pinterest! (with the hashtag
#treschicstylebits
)
You can find the board HERE
{this linkup is very NEW I would love for you to help me spread the word! }