This was a crazy and busy week at the office, ending with me being sick with a huge migraine which didn't allow me to be at the computer from Friday evening until now.
And even now just because I didn't want to miss our weekly Link Up Party.
Join us and add your link at the bottom of this post.
Once again something that isn't much seen on my style, a skirt.
I really like this skirt, it's faux leather and I think the cut flatters my body type.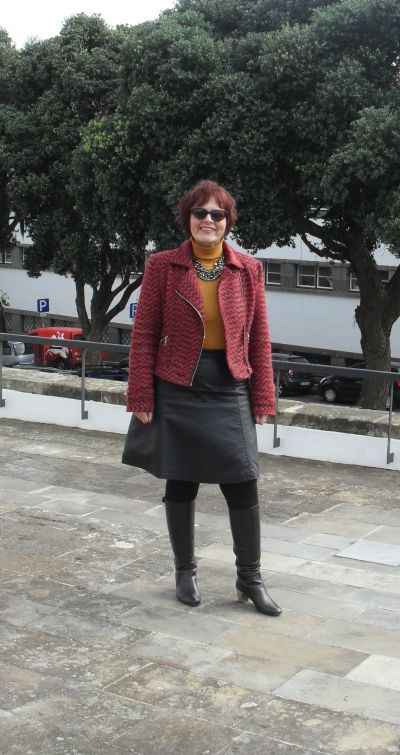 I think it's one of the cons of blogging in a foreign language. I guess I'll do a post about it. How difficult sometimes it is blogging in a foreign language, especially when you want to share deep thoughts.
(This picture bellow isn't very good, but....)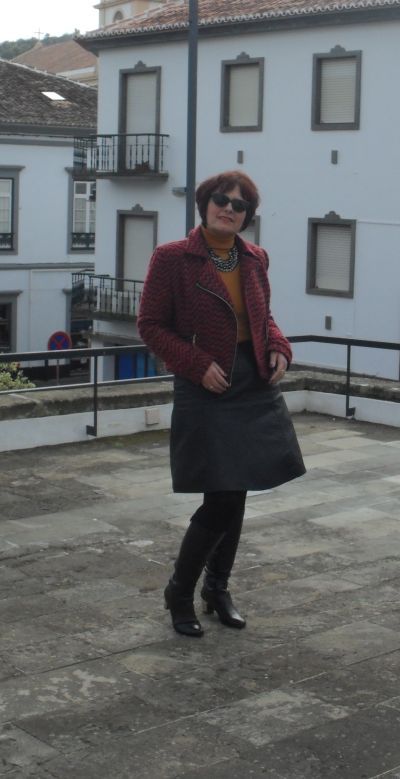 I also have been thinking about the name of my blog. When I created it, it meant perfect sense for me. Not that it still doesn't, just for me, but I don't think it gives to possible readers the notion of what I blog about. They may have a clue reading the sub-title….. but….
However changing the title of a blog at this point…. I can think of many troubles with links and other things…..
Some insights???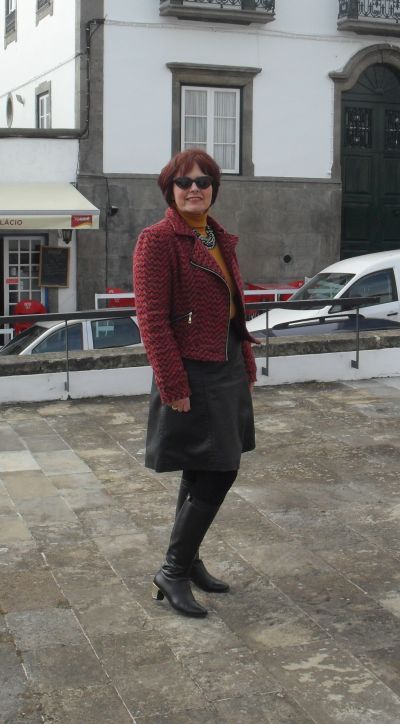 black boots - local store
black tights - Calzedonia
black faux leather skirt - local store
mustard turtleneck - C&A
red tweed jacket - Vero Moda
necklace - (H&M) gift from sister
****************************************
Now, let's have some fun and be inspired by other stylish bloggers; Here's how it works:
1
.

Please follow (if you aren't already a follower) Searching the Inner Me in some way (Bloglovin,

Facebook, Google + or GFC);
3
. Please link up your post using our weekly InLinkz button at the bottom.
Linky remains open until Saturdays;
4
. Be inspired visit others.
I'll be pinning and sharing links throughout the week to my Très Chic Style Bits board on Pinterest! (with the hashtag
#treschicstylebits
)
You can find the board HERE