We had the luck to have a day of sunshine last week, when I took these pictures, seeming that Spring could stay, but then the weather returned to the cold and rainy Winter…
It was a tough week for me, because I have been sick of my eyes. Well you know, I use contact lenses and with that conjunctivitis I had to stop wearing them and spent the less time on computer.
I'm feeling a bit better and so here we are for our weekly Link Up Party.
Don't forget to share your post at the bottom of this.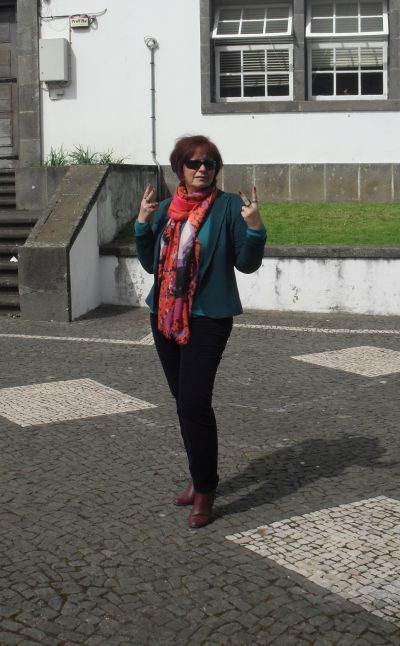 Every time I wear blue (yes, I can sure you, the pants are navy blue) with green I always remember my Mom who used to say that one of the fashion rules was not to mix blue with green.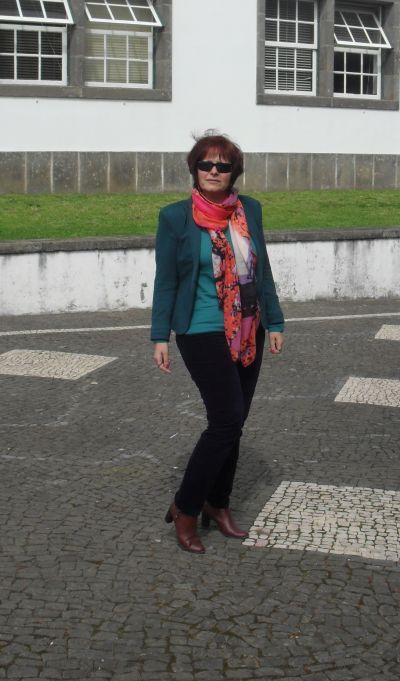 This scarf is so colouful that it seems to suppress all the other pieces.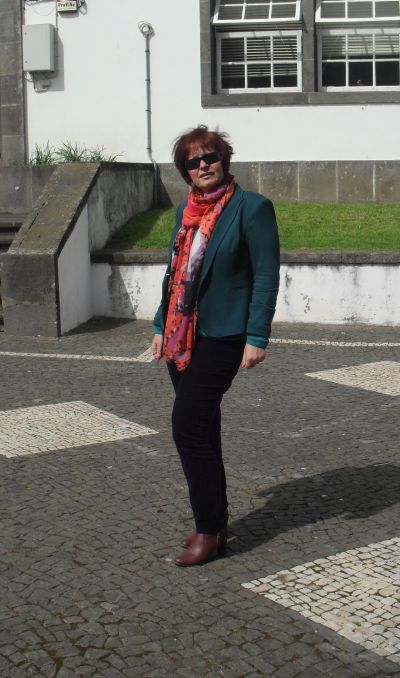 bordeaux booties - La Redoute
navy blue velvet pants - C&A
forest green blazer - Najma
aquamarine sweater - La Redoute
colourful scarf - gift (Mango)
****************************************
Now, let's have some fun and be inspired by other stylish bloggers; Here's how it works:
1
.

Please follow (if you aren't already a follower) Searching the Inner Me in some way (Bloglovin,

Facebook, Google + or GFC);
3
. Please link up your post using our weekly InLinkz button at the bottom.
Linky remains open until Saturdays;
4
. Be inspired visit others.
I'll be pinning and sharing links throughout the week to my Très Chic Style Bits board on Pinterest! (with the hashtag
#treschicstylebits
)
You can find the board HERE